Spunlace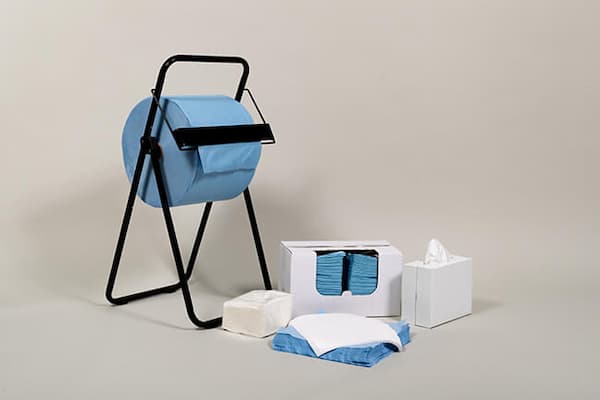 Paper Products and Dust Cloths
Spunlace
A virtually lint free wiper many consider to be the gold standard of heavy-duty disposable wipes. Known for its superior strength and durability, this versatile wiper has excellent absorbency for water-based liquids, chemicals & oils. Wipes dry.
Great wet strength makes this cloth-like wiper the wiper of choice for heavy duty wiping applications.
Comparable to Dupont Sontara™. Available in smooth or creped finish, white or blue.