Scrim and Airlaid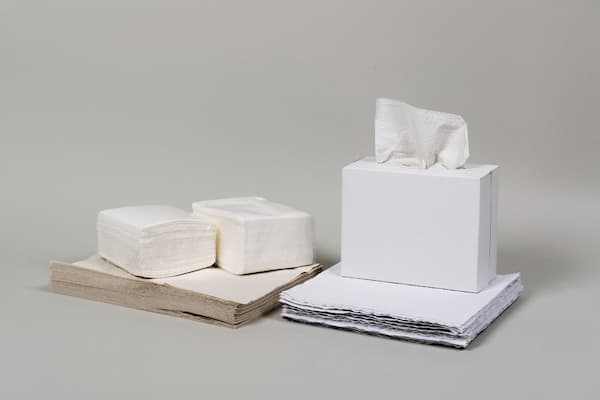 Paper Products and Dust Cloths
Scrim and Airlaid
Scrim
Absorbent, recyclable alternative to paper towels, this disposable economy wiper is great for cleaning glass, light to medium duty wiping applications & hand wiping.
Available in flat sheets, pop-up box & rolls, this material is made from layers of tissue reinforced with nylon.
Airlaid
High absorbency and high liquid retention are why this disposable wipe is commonly used as a wet wipe for babies.
Works equally well as a wiper when wet or dry, this soft wiper is great for grease, detergents, water, oil & solvents.
Available in flat sheets, quarter-folded & rolls.